This baby cake smash photography session was so much fun to create! I just love flowers and was so excited when Andrea contacted me about having a soft pink & floral butterfly theme for her daughter Evelyn. I haven't done a butterfly theme in years! Little Miss was apprehensive about her portraits but once that cake came out she has the most fun, and made the end of the session so much fun!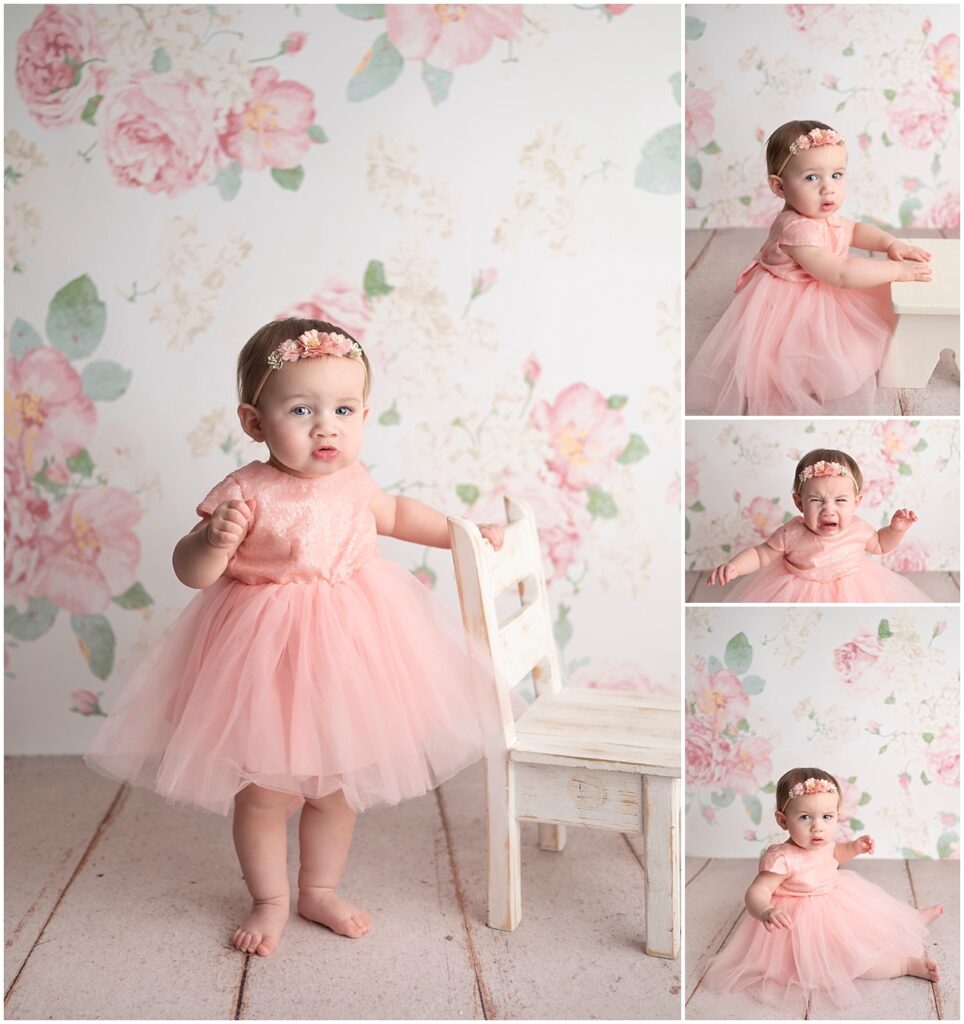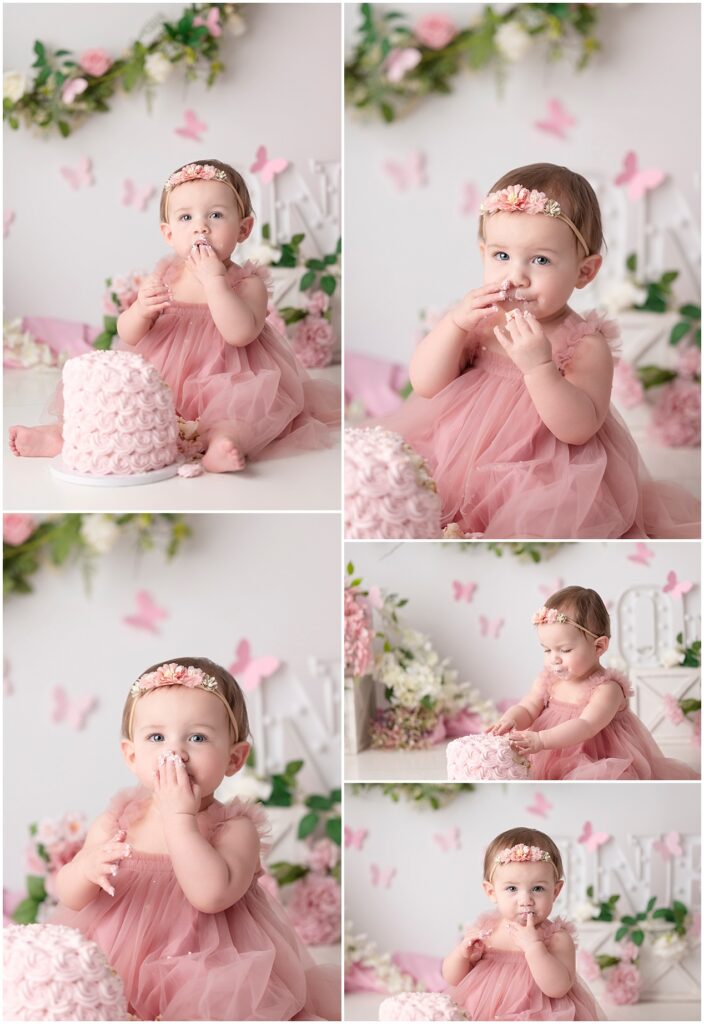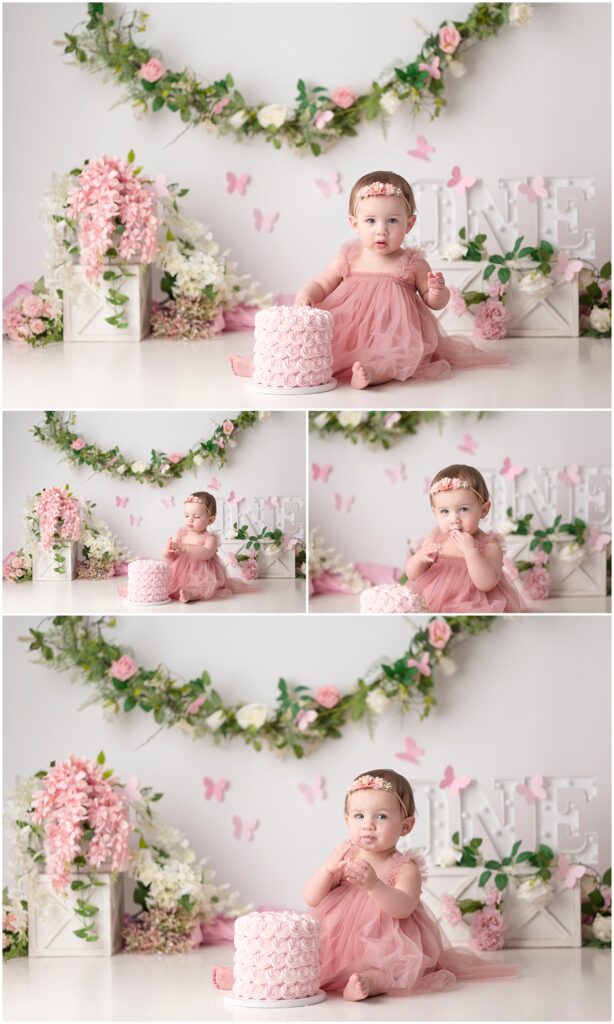 One of my favorites parts of a cake smash session is the splash and bath photos. Babies love splashing in the tub, typically more than they love eating the cake. This also allows the perfect opportunity for mom and dad to clean up their little one before heading home.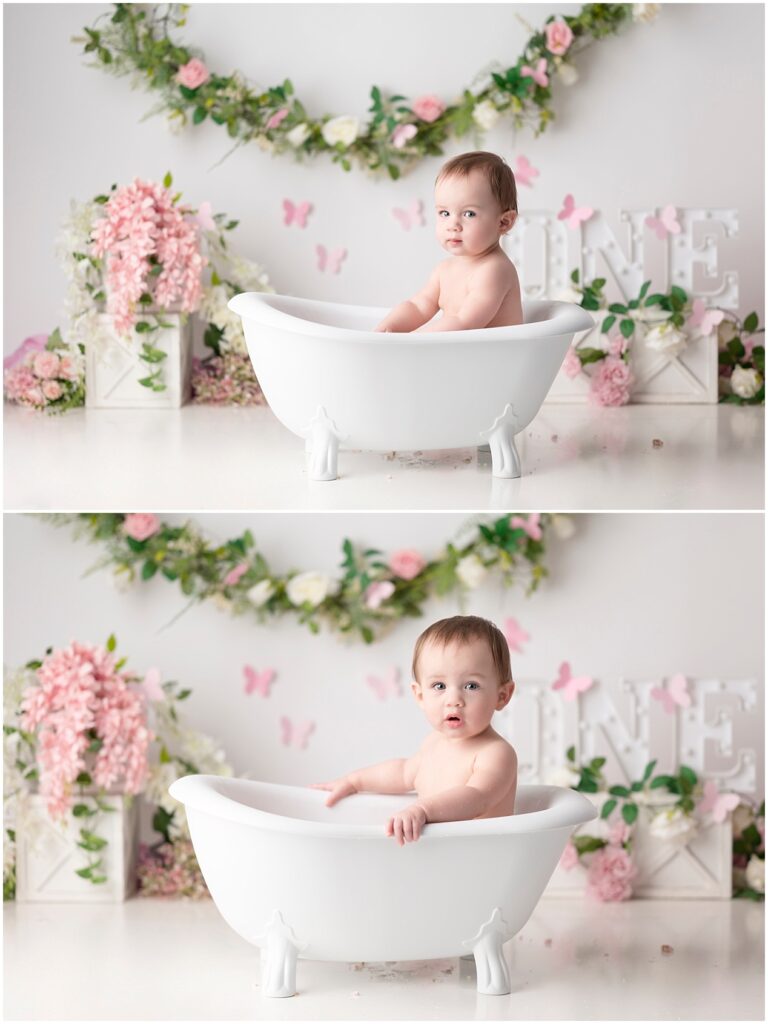 This cake smash photography session was absolutely beautiful and I am honored that I was allowed to capture this important milestone. Veronica Victoria Photography is located in Puyallup, WA, specializing in newborn, baby and cake smash portraits. Contact me today to learn more about a session for you.