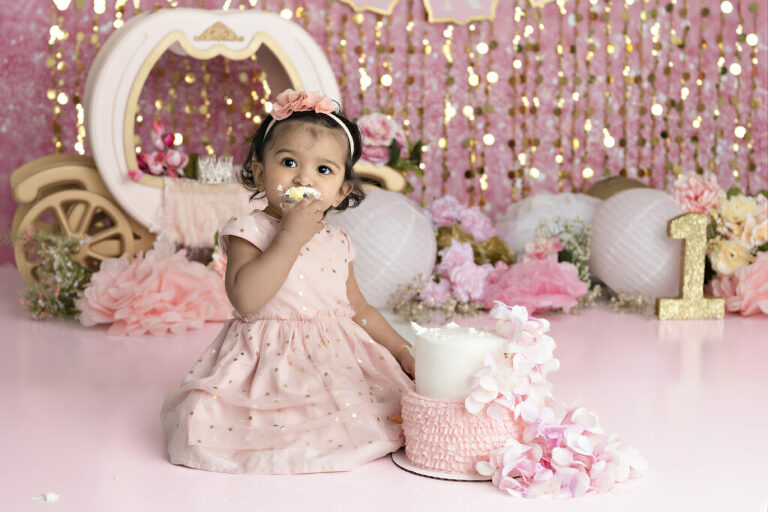 The Studio
My studio is centrally located in-between Seattle & Olympia in Puyallup, WA.  I have a beautiful 650 square foot space complete with backgrounds and props for client use. I also have the ability to shoot with studio & natural light.  There is also an outdoor shooting area in the alley and a park within walking distance.  The possibilities for your session are endless.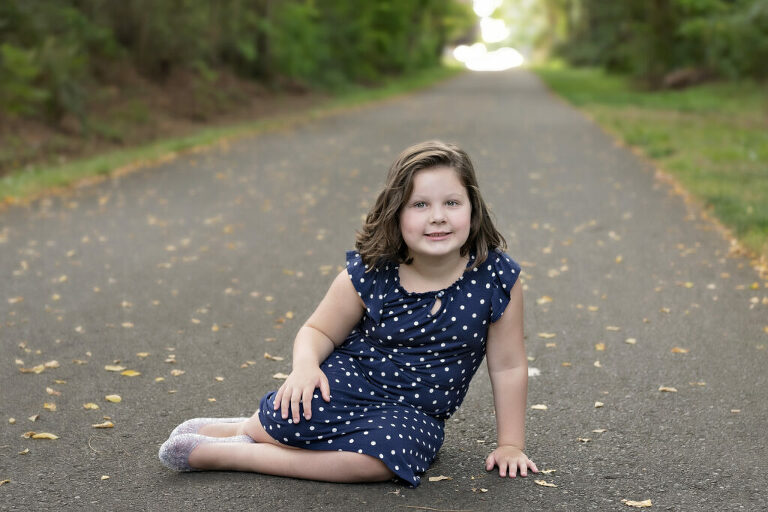 Q & A
WHEN SHOULD I BOOK MY SESSION?
As soon as possible.  I accept 5 newborns a month as I photograph other sessions, and I am a mom to 3 kids as well as a wife to my amazing husband of almost 10 years.  It's best to book early to ensure you are able to get a slot.  For newborns I recommend booking during the second or early in the third trimester.   Sessions are scheduled for 14-21 days after your due date and once baby arrives and you contact me, we'll schedule the actual session date/time (usually when baby is between 14-21 days old).  This also gives us plenty of time to create some fun sets that are customized just for your baby!   For cake smashes I suggest at least 1-2 month in advance to allow time to customize the session, while family sessions are best to be schedule several months ahead of time especially during busy season. 
WHERE DO SESSIONS TAKE PLACE?
Most sessions take place in my Puyallup, WA studio.  I prefer to keep things at the studio whenever possible so we can utilize all of my fun backgrounds, props and accessories.  I have talked to many new parents who had a photographer come to their home for the newborn session after the birth and all of them agree that it was much easier and less stressful to come here.  I have everything ready and comfortable so you simply get to sit back and relax.  Family portrait sessions and older children (3 yrs and older) are typically shot on-location of your choice within 15 mi of 98372, location suggestions are also available if requested.
WHAT DAYS DO SESSIONS TAKE PLACE?
Beginning in January 2020, Newborn sessions will be scheduled to take place during the week on Mondays, Tuesdays or Fridays. Weekend dates aren't guaranteed, but can be scheduled if a date is available.   Other sessions are photographed Monday, Tuesday, Friday, Saturday and Sunday. 
WHAT IF MY CHILD IS SICK?
Please reschedule if your child or anyone that is attending the session isn't feeling like him/herself.  Sick kids and photo sessions just don't mix.  We want to make sure we capture your child's REAL personality.
DO YOU PROVIDE THE PROPS/ACCESSORIES?
YES!  Most of the cute props, headbands, rompers and other items you see in my portfolio are available at the studio for you to use during your session.   I am always adding to my collection so there is never a shortage of cute new things to choose from.  If you are looking for something in particular contact me to see if I have it already, or if it's something I might be willing to add to my prop collection for your session.  To help make cake smash session less stressful & more fun, I also provide the cake (any allergy issues must be disclosed), balloons and props. Clients are more than welcome to bring their own personal props to incorporate into the cake smash setup. 
WHAT SHOULD I DO TO PREPARE FOR MY SESSION?
All newborn session bookings will include detailed information about the session and how to prepare.  Otherwise I highly suggest scheduling sessions around nap-time to ensure little ones are well rested for the session.  For cake smashes parents need to bring 1-3 outfits depending on the session that is scheduled and diaper wipes for cleanup however I do have the means for cleanup if they are forgotten.   To help little ones warm up before the pictures begin I recommend bringing; their favorite toy, book or blanket, along with snacks and a bottle (if needed) just in case the child gets hungry. Cake smash clients will receive a prep guide 1 week before their session. 
HOW DO I SEE MY IMAGES?
All sessions (except Newborn Sessions) include digital images delivered via an online gallery. There are no additional fees to get the files and no ordering process required.  Approximately 3 weeks after a session two emails will be sent;  a link to an online password protected proofing gallery. Galleries expire after 2 weeks, once expired there is a $25 fee to reinstate galleries for image selections.  Once you've made your selection the high resolution digital files will be emailed to you to download along with a print release. Newborn Session flash drives are mailed or can be picked up by appointment.  These files will allow you to print your pictures wherever you wish, the portrait agreement will list the most preferred locations to ensure high quality prints. Proofing galleries are NOT edited images and heavily watermarked. The final selections clients choose will not be watermarked and will be fully edited just like the images from my portfolio.
**Turnaround times may vary during peek season, we will note the turn around time in the paperwork during the booking or at the time of the session.