I love it when parents ask for a winter theme! This session mama asked for a winter/rustic theme and this is the dreamy set that I made up for little Mia. Winter is actually my favorite time of the year, it's not hot and everyone seems more happy.
Mia was a little shy and not fully in love with having her photos taken. But that is okay! We roll with the punches, and I always recommend bringing snacks! <3 <3 Some babies can be really nervous and that is totally normal, especially if they were born during Covid times! I like to make sure we try to take our time and get little ones warmed up.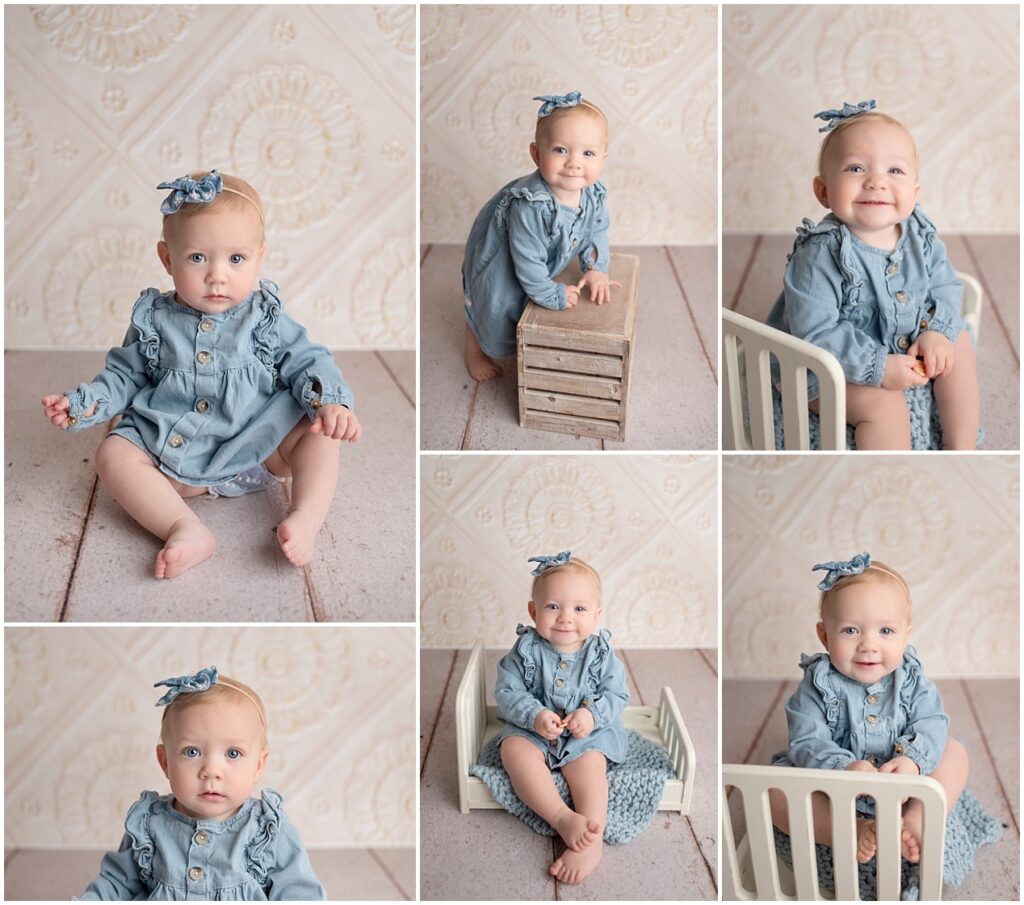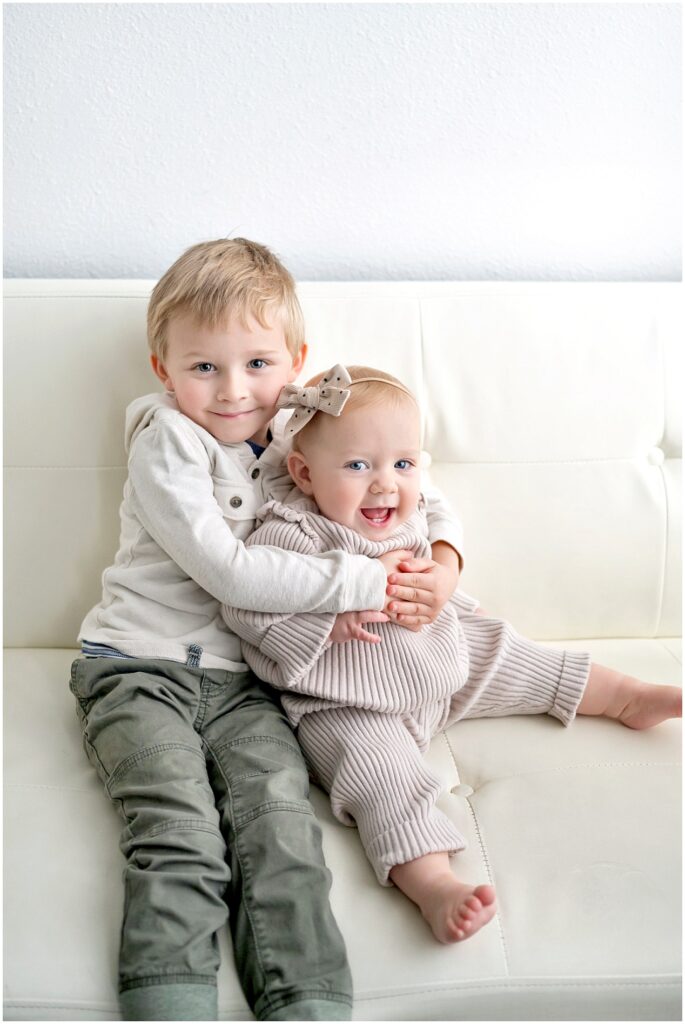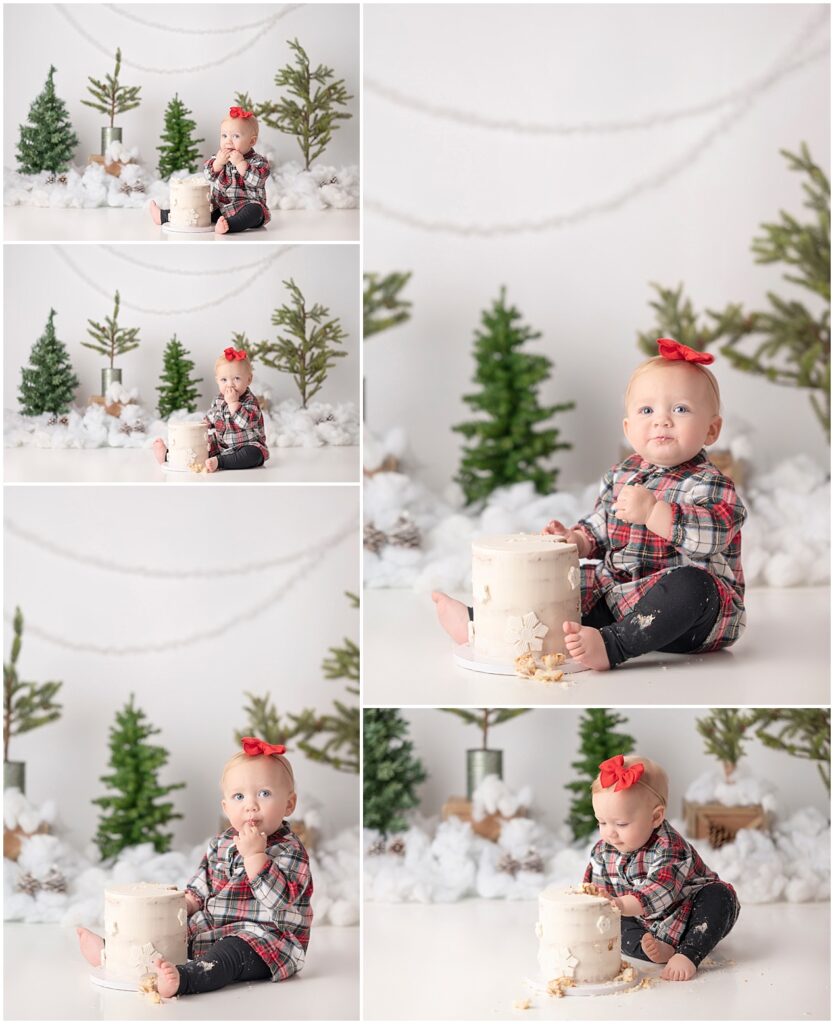 Mia was a huge fan of the cake and made the perfect mess! Once that cake and bath came out, she was much happier with having me in her space. If it had gone the other way, I would have put the cake back in the box for mom & dad to have later, there's no use letting a good cake go to waste!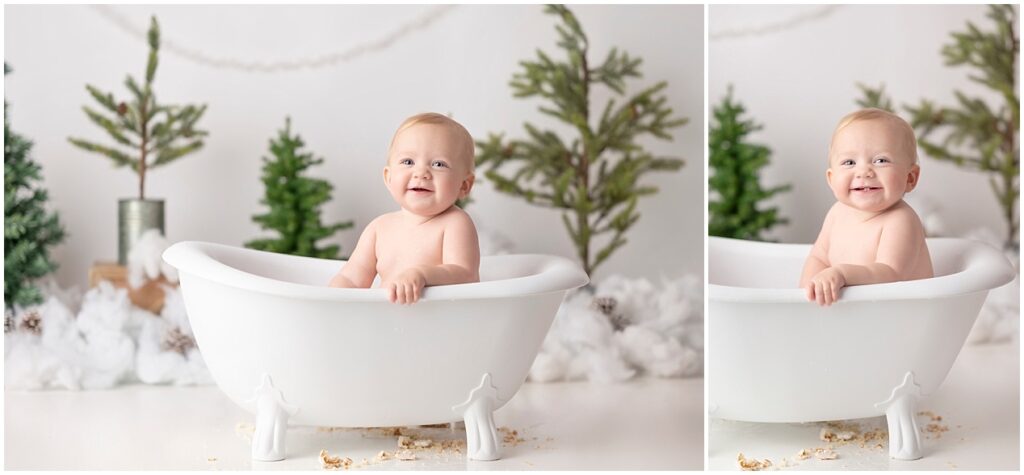 One of the best parts of the bath splash is when a baby realizes they can splash as much as they want- it's even encouraged! A bath splash is a fun way to finish the shoot & helps parents with cleanup. 😉
This cake smash photography session was absolutely beautiful and I am honored that I was allowed to capture this important milestone. Veronica Victoria Photography is located in Puyallup, WA, specializing in newborn, baby and cake smash portraits. Contact me to learn more about a session for you.