This year millions of families are celebrating Easter differently than they ever have before. For some like myself it's really hard to "like" and accept this change, while others are using the opportunity to try something new for their family. For example several friends of mine celebrated Easter a few days early so they could take advantage of the weather, or just to give their kids something fun to do NOW. Whatever you are doing with your family, I hope it's fun!
My family will be staying home for the first time ever in "29" years and celebrating on our own. Last year we had to do Christmas alone and that was so sad! My daughter got the stomach flu Christmas morning so we got stuck home away from family. We will be spending Easter home with the kids, hunting for eggs and experimenting with new recipes thanks to Tyler Florence from The Food Network and Alex Guarnaschelli. I am a HUGE Food Network fan. I watch it all the time, and I hope that I could qualify for Chopped after the 'Stay at Home' order is lifted. But I'm not really thinking I'd do so well due to being so picky. Lol.
MeMe has never visited the Easter Bunny. I'm not sure why. I think it's the line that is always involved so I tend to avoid it. So this year she got an Easter Bunny picture thanks to some photoshop magic.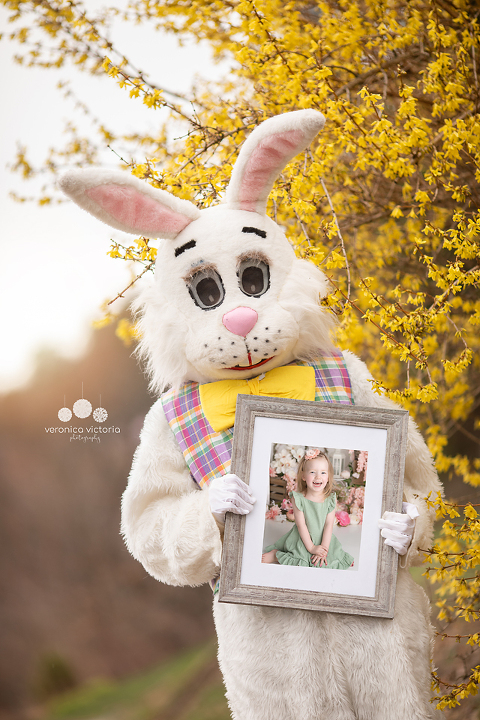 I cannot wait to be back at work in my downtown Puyallup, WA studio. It's closed right now but I hope to be back for a baby filled summer!