OMG you guys. Saint Bryan with King 5 News Evening came to my studio to interview me and see what Cake Smashes are!!! To say I'm excited would be an understatement! I cannot put into words how nervous I was. So much pressure on myself to ensure each set looked amazing on camera. Sometimes I have to tweak things during editing but this time around everything had to be great 1st time around! So much worrying occurred on my end. Saint was so amazing & fascinating to talk to. I love learning about other people's jobs. During sessions that's my favorite part of conversations with clients, to learn about what they do for work. Whether it be a stay at home parent or in a career field.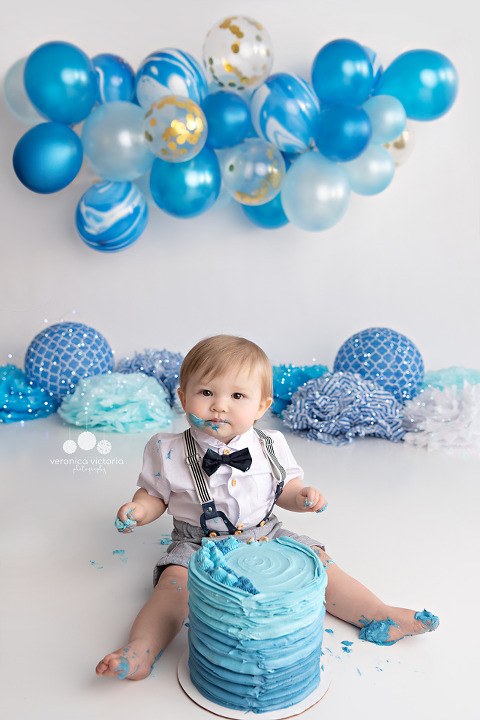 First up was Mr. Cooper. That bow tie just melted my heart!! <3 We became friends during the session "warm up" time, but once the cake came out he wasn't a huge fan lol! Thankfully when a session is happening in my Puyallup, WA photography studio, things can just take their time. We didn't have to rush little Cooper, or pressure him to eat. We took our time and reassured him he was safe, loved and not being left with me. Even through the tears we got some really CUTE shots! You can see them all below.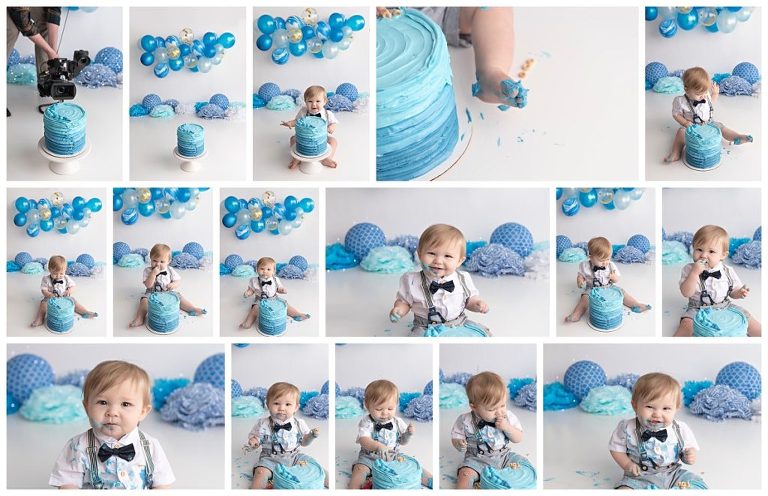 Next up during the interview was sweet Ruby's cake smash! I LOVE flowers, whenever clients choose something with flowers they typically leave with a bouquet. And this time was no different. Both Saint Bryan and Ruby's mom Lexie left with some beautiful flowers to take home. Ruby was an amazing cake smasher, she was also fully of giggles, laughs and running away. I don't think I can pick a favorite shot from her gallery, each one was so beautiful and fun.

You can view the full interview HERE
If you are in need of a photographer for your baby, family or child I am currently scheduling sessions through September 2019. Sessions take place at my Puyallup, WA studio located in the heart of the city and near many restaurants, stores and beautiful city parks or within 20 mi of 98372.  Puyallup is centrally located between Olympia, WA and Seattle, WA.