2018 is officially over tonight! I'm sad and relieved all at the same time. We had a house fire in November 2017 and unfortunately the insurance process is still not done. However, we are hopeful that the whole process will be completed the first week of January. My goals for growing & changing my business to what I've always wanted it to be like began this year. It's been so wonderful to work with all the amazing clients that have come to my studio. I cannot wait to see what next year will be like!
This year I had the awesome experience of working with 28 newborns (1 isn't pictured). Most photographers love photographing newborns because it keeps baby fever at bay. Me on the other hand am dying from it, so cuddling all these sweet cherubs has been so lovely.

Besides working with all these newborns I also got to photograph 57 cake smashes!! This is a huge growth from 2017 and it was AMAZING! I absolutely LOVE doing cake smashes! Some of the themes planned for 2019 are going to be so fun and adorable!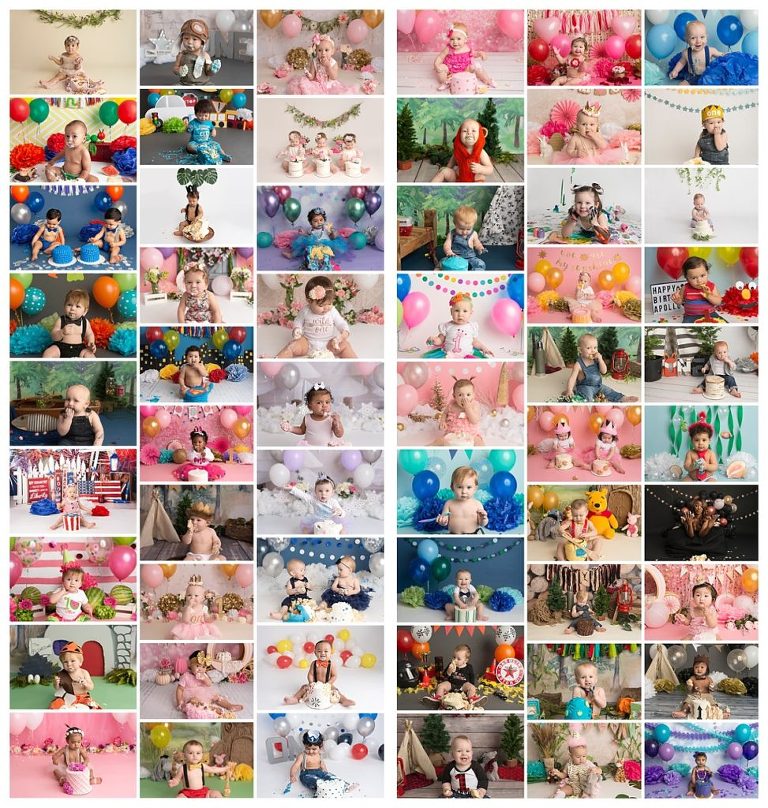 If you are in need of a photographer for your baby, family or child I am currently scheduling sessions through August 2019. Sessions take place at my Puyallup, WA studio located in the heart of the city and near many restaurants, stores and beautiful city parks or within 20 mi of 98372.  Puyallup is centrally located between Olympia, WA and Seattle, WA.